Introduction
In a new complex and uncertain competitive landscape with characteristics of new forms of global competition, substantial continuous unpredictable often breakthrough change, rapid developments in technology, higher speed in decision–making processes and shorter product–life cycles, businesses need to have an intention to find the best alternative in all activities performed inside or outside. However, conventional techniques are not sufficient anymore to distinguish the best alternative among others due to higher level of subjectivity like halo effect, decision–makers' own experience, intuition, overconfidence, etc.
In addition, it should be noted that it costs a lot to take back a wrongful decision made due to the direct costs of the time spent on and those associated with engaging, monitoring, and correcting the mistakes as well as the indirect costs of loss in productivity, precision flexibility and quality, which contributes the crucial role decision-making process plays in business failures. Such a case requires a formal, systematic, rational and effective model integrating explicit criteria with analytical more precise techniques to overcome fuzzy, uncertain and incomplete information problem.
Therefore, there is a need for a deeper understanding of a decision-making in a supply chain consisting of many businesses all around the world. This book adopts an integrated approach to provide a platform for scholars and practitioners to present some solutions to the real life multicriteria decision-making problems faced in a supply chain.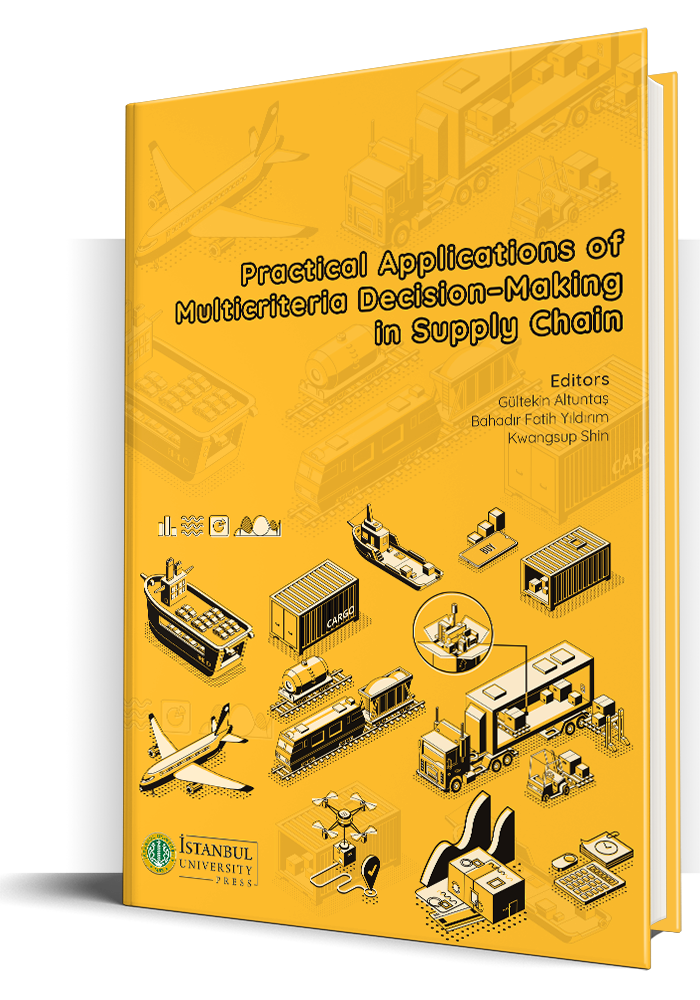 This work will be published online under the terms of Creative Commons Attribution-Non Commercial 4.0 International License (CC BY-NC 4.0) https://creativecommons.org/licenses/by-nc/4.0/
This work will be copyrighted. Except for the Creative Commons version published online, the legal exceptions and the terms of the applicable license agreements shall be taken into account.